Meet the founder.
Treana Peake is an entrepreneur, speaker and humanitarian who is inspired by the potential of people.
Treana with village leader, Rebecca
Amedichi
Photographer: Brian Ceci
Meet the Founder
It all began with a white envelope of money.
An act of kindness set Treana Peake on a philanthropic path when she was only 8 years old, when an envelope of money was anonymously slipped under her family's front door. For Treana and her mother, that envelope was everything when they had nothing. It also motivated her mission to give back and was a catalyst that has impacted over 2 million lives.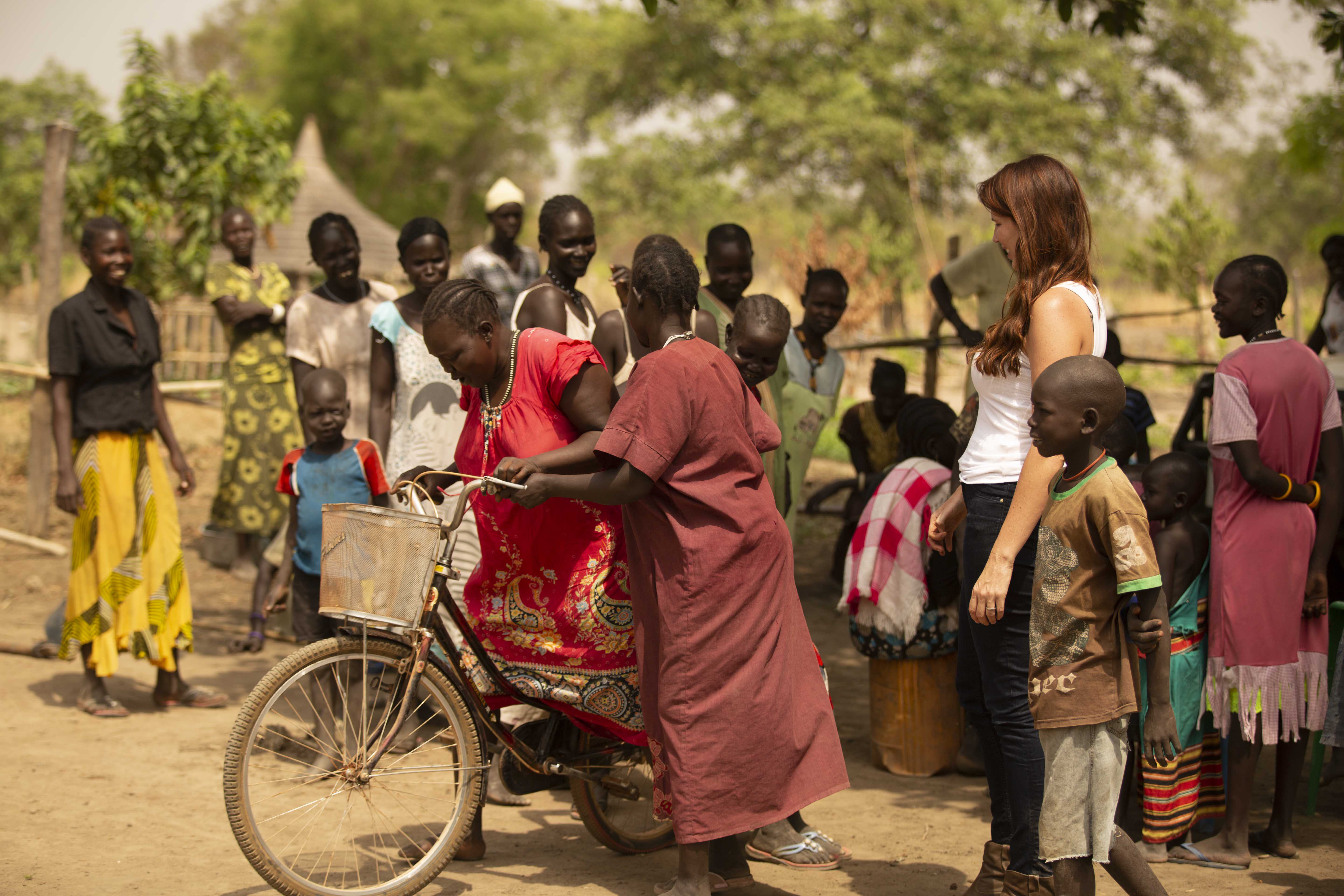 Having travelled to Africa over 60 times, Treana continues to facilitate sustainable solutions such as vocational farms, solar panel water systems and educational support that help the people she now calls family. Since launching the Obakki Foundation in 2009, she has developed authentic and lasting partnerships in the areas where she works, investing in the people and their communities.

Recognized as an influential speaker in the field of social entrepreneurship, Treana has spoken about clean water solutions in front of the U.S. Congress and United Nations. Her work in the field has also been recognized and endorsed by UNICEF and The Carter Center. Treana believes that giving back can be a part of every person's life. Her approach to philanthropy seeks to modernize the idea of charity, making it relatable and allowing everyone to play a role in sustainable social impact.

Through her work, Treana continues to honour the stranger who helped her family in a time of hardship. Her efforts have brought water to 2 million people and she has supported the educational needs of thousands of children. She is relentless in her search for innovative solutions that empower change in others.

"You don't have to give large. You can give of yourself or your time or your money, but you just have to give. You never really know the impact that it might have on someone else's life. There is a ripple effect to our actions and it all begins with giving." - Treana Peake, Obakki Foundation Founder
The launch of the Obakki Foundation has given Treana a platform to transform millions of lives—through clean water, educational support, medical care and other initiatives—but the objective remains as simple as it is ambitious. Be kind. Be good. Be generous.