Donate Securities
Donated securities provide security—in food, clean water, shelter, education and health.
You can invest in sustainable solutions and have an immediate impact on hundreds of lives by donating appreciated publicly listed securities (shares, stocks, bonds and mutual funds) to the Obakki Foundation. These gifts support life-saving initiatives in South Sudan, Uganda and Cameroon.
How It Works
Canadians who donate securities directly to a registered charity eliminate capital gains tax on the investment. Your gift of securities entitles you to a donation receipt for the fair market value of your contribution at the time of receipt. Your gift will result in a non-refundable tax credit that will reduce your income taxes. You can use it in the year of your gift or carry it forward for up to five additional years, allowing you to maximize the return on your investment and protect the tax credits for use against other taxable income.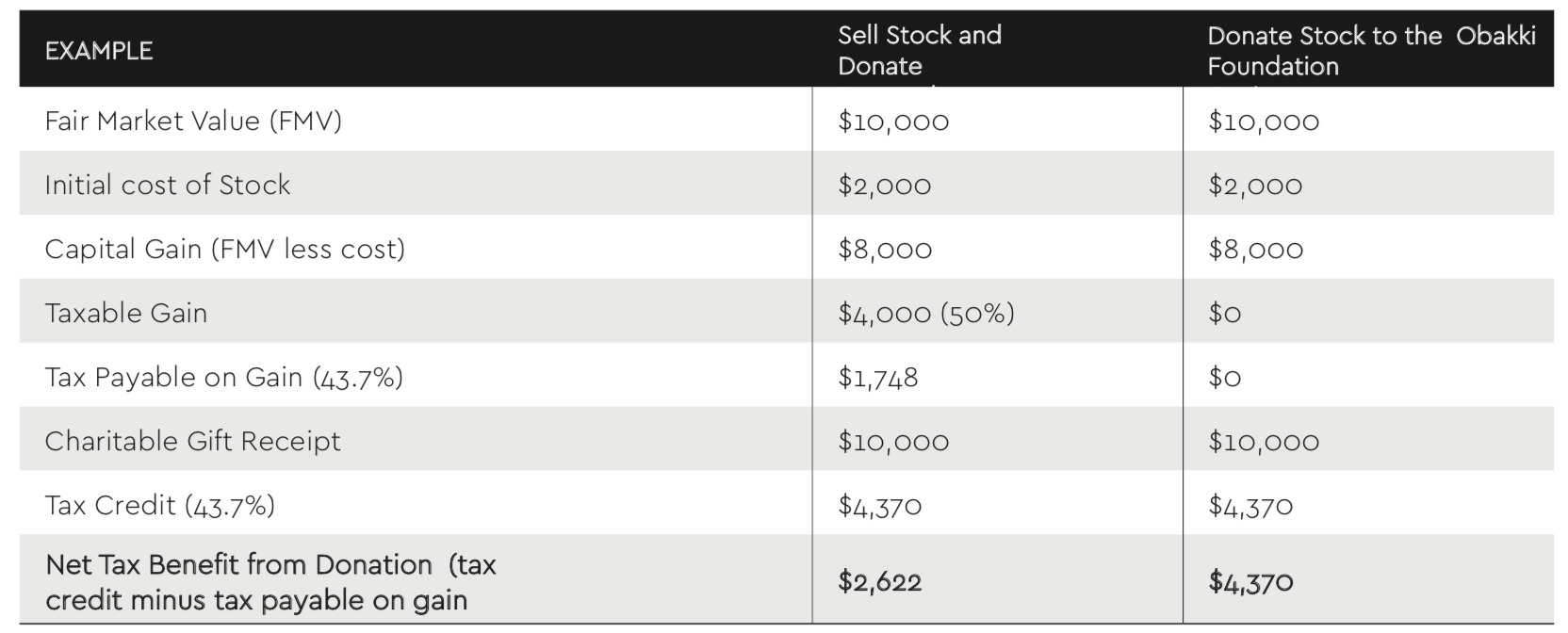 Giving Securities Is Easy and Tax Effective
We work with you and your advisors to ensure a smooth transfer and a prompt donation receipt. Most securities are held electronically, so your broker can usually execute a transfer in one or two days (even mutual funds can transfer quite quickly).
You'll receive a charitable tax receipt equal to the mid-point of the trading value or the closing value of the securities, whichever is higher, on the date the securities are received in the Obakki Foundation's account. The Obakki Foundation will sell the securities and direct 100% of the proceeds to the greatest area of need.
You can deduct the entire gift in the current year or carry tax credits forward for up to five years.
The True Value of Giving
From bringing clean water to a community of thousands to educating children and giving them a promising future, 100% of your donation will help better the lives of people who need it most. And you'll benefit tremendously from this added incentive to reduce the real cost of your charitable giving or increase the amount of your gifts without increasing the cost.