Five South Sudanese Pounds
One man gives everything to help those who have nothing
May 5, 2015
We're assessing a new village today when I meet Magang. As he approaches me, I can see his hands are trembling and he has tears in his eyes. From his pocket he pulls out an old and dirty bill. Carefully he places the crumpled money into my hand.
It's five South Sudanese Pounds – approximately sixty cents.
"It is all I have to give you," he tells me. "Please take it. You have given so much to my people, it is my gift back to you."
I start to protest, but Magang insists. "I have nothing to give but this bill," he explains, tears streaming down his face. "I also have my prayers to God to protect you and to increase your strength so you can go on to help more people."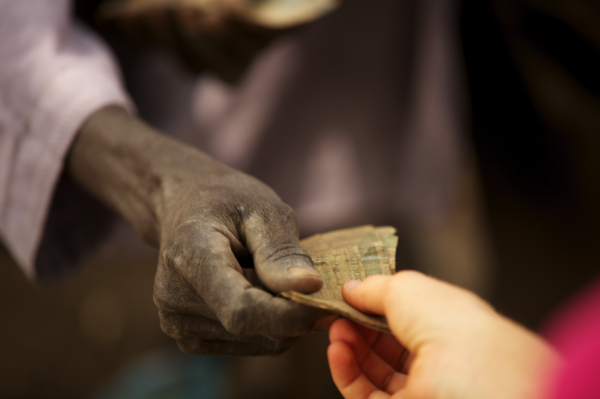 I cannot speak. The impact of this gesture from a man I've never met is equal parts devastating and awe-inspiring. Right now times are unbelievably tough in South Sudan, especially with the harsh rainy season approaching. Magang has given me all the money he has.

His clothing is in tatters, his hands are worn rough…it's obvious that Magang has faced enormous struggles in his life. Yet his heart is warm and strong. I resist the urge to reach out and wipe away his tears.
Instead I take his money, as he insists that I do, and I put it in my pocket as he smiles in satisfaction. Magang thinks I will use the money to buy myself some fruit in the market. He doesn't know that I will take it home. I will tape that frayed bill to the corner of my computer. And every day I will look at five South Sudanese Pounds and be reminded of the generosity, kindness and gratitude of these people.

I haven't worked out the details, but I'm determined to turn Magang's five South Sudanese Pounds into the $10,000 required to drill a well in his community. I want to show him how his generosity and kindness can grow beyond his wildest dreams. I want to show everyone that no contribution is too small. Anybody can make a difference. It only takes one first step.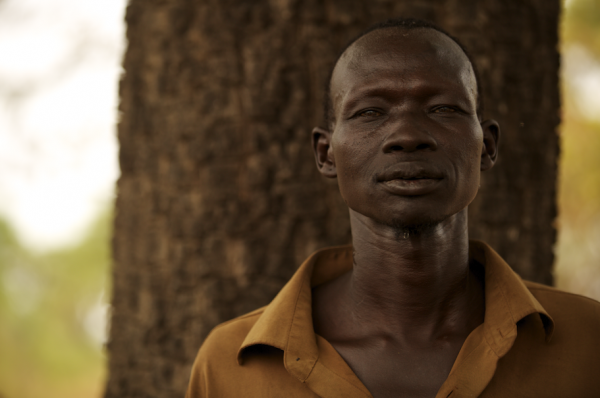 I want nothing more than to absorb his burdens and his pain.

— Treana Peake, Founder, Obakki Foundation