I'm Dreaming of a Cameroon Christmas
Memories of a recent trip to Africa
November 26, 2015
Around this time two years ago, I was preparing for Christmas in Cameroon, Africa. This holiday-of-a-lifetime included introducing my son and daughter to their ten (yes, ten) siblings, wedging Christmas dinner into a pot with a shoe, and Santa skipping the party altogether.
I've known the boys (now men) at one orphanage longer than I've been married, and they correspond with my kids, yet my African and Canadian families had never met in person. Thankfully, they immediately bonded like a true family. Since none of the children still in the orphanage had ever experienced a real Christmas, I promised to make them Christmas dinner in addition to the one I would make at the house to compliment our Charlie Brown Christmas tree. This meant preparing two meals featuring two cultures twice in one day (one for the orphanage and then another back at our house for my extended family).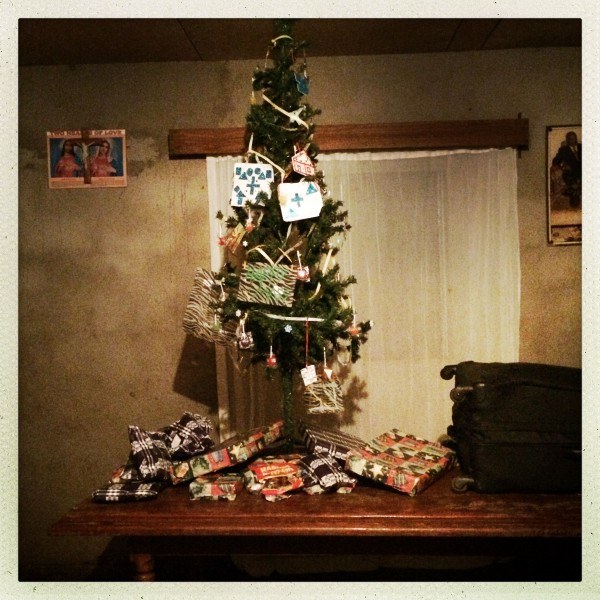 Turkeys are rare in Cameroon, but chickens are everywhere. The challenge was getting it home (alive) and preparing it (dead) because my daughter immediately declared it her best friend. "Mr. Chicken" ran around our house (pooping all over the place) on Christmas Eve as our self-appointed butcher hid his blood-covered hands behind his back while telling Acadia that her new buddy was playing outside.

I was attempting to bridge two cultures with food, which meant roasting Mr. Chicken and preparing a dish comprised mainly of fish heads. My culinary tools consisted of one pot, a dull knife, and a dishcloth. A young man had been hired to help with the house and he offered to assist with the preparations. This involved wiping down the entire kitchen with the unwashed dishcloth he'd used to wash the raw chicken carcass, then licking the knife and slicing the chicken before using a shoe to push the chicken into the pot. He insisted that boiling it on the stove would lead to a superior taste.
We carried it to the orphanage and although they were basically eating boiled chicken and fish soup, the kids were astonished by the bounty we had brought. Their delight was infectious and we all knew it was a meal, and a Christmas, we would never forget. After dinner back at the house later that night, the older boys recited beautiful poems they'd written for us as gifts. It was unexpected and a highlight of our trip.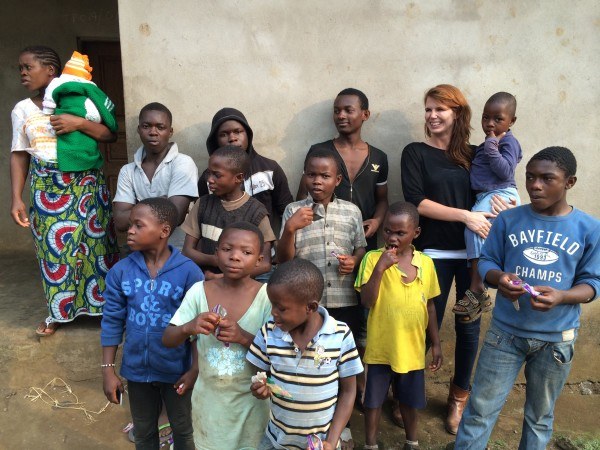 After spending time with children who had nothing to give but their time and love, my kids truly understand the magic of Christmas: being with people you love and making them happy in meaningful ways.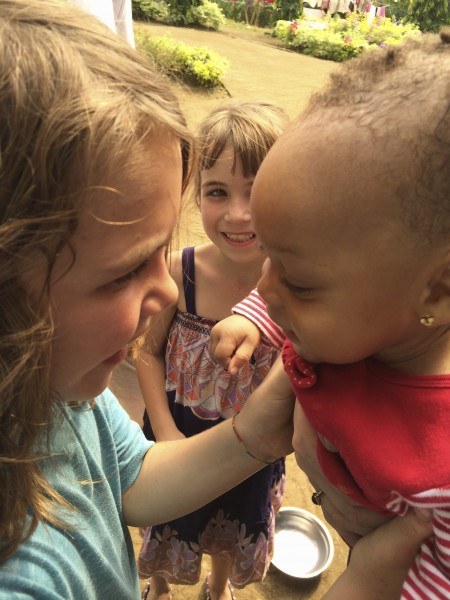 It's a priceless gift and I'm grateful we had the opportunity to receive it.

— Treana Peake, Founder, Obakki Foundation