Treana contemplates the current insecurity in South Sudan
May 2, 2015
Peace is as coveted as it is elusive in South Sudan. The ongoing civil war has left the country extremely vulnerable and arming civilians with AK47s has only deepened the unrest. Guns are everywhere – boys as young as 13-years-old carry assault weapons – and retaliation killings are on the rise.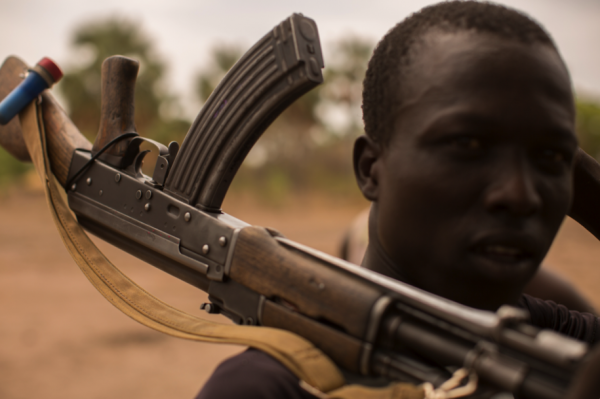 While driving in the bush to remote villages, we see men appear out of nowhere, carrying guns and spears, ready to defend their families. Many of the villages we visit are deserted. A few contain only women and young children, left behind to survive on their own. Locking themselves in their tukuls (huts) at night, they extinguish any light that could betray their presence to their enemies.
The red dirt roads are eerily empty and it fuels the feeling of isolation, lawlessness and tension that permeates the air. People in the villages walk in fear, frequently looking over their shoulders, constantly vigilant and apprehensive. Our village assessments are routinely cut short because people are too scared to congregate in one spot for too long, for fear that they will become targets.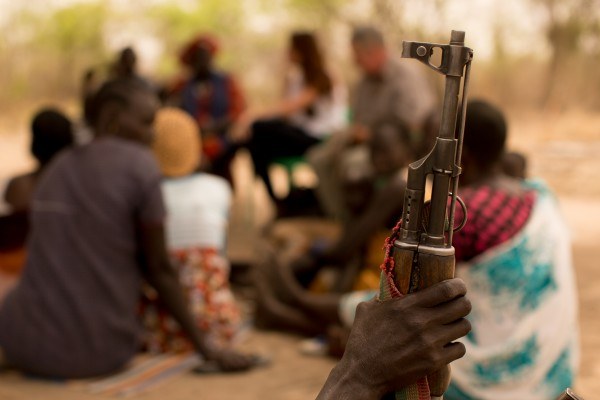 The villagers we meet with are deeply grateful that we still come when so many have had to leave. For the most part, they feel abandoned and forgotten when we arrive. By the time we leave, I make sure that they know we will come back. We will always return. We will never give up on them.

They thank us for standing by them, for being brave enough to visit, for being here when they need us most. And then they ask me to pass on their thanks to all of you.
With the onset of the rainy season and depletion of resources such as crops, violence will likely increase. And yet most people – even the most menacing of men – seem to want peace. Underlying their aggression is fear and desperation.
When the fighting stops and peace comes, our water wells will be there to help everyone rebuild. Water does more than nourish people. Water promotes peace. Water brings hope. Water represents a future for South Sudan.
These are the thoughts that drift through my mind as I stare at the mosquito net above me, as the sound of nightly gunfire lulls me to sleep.
People are tired of fighting.

— Treana Peake, Founder, Obakki Foundation