An NGO-run clinic was in danger of shutting down until we came in
March 4, 2014
We are generally focused on providing clean water solutions for communities, but sometimes, it's the organizations that need a helping hand.
Recently, a health clinic in the village of Abinajok needed our help.
Run by a small non-government organization, the clinic served the local community while also often helping people from out of town who would come in to be treated. The hand pump at the clinic had been broken down for some time, and since the community could not fund its repair and the NGO had very minimal funding, we were called to help.
By the time we had been contacted, the health clinic was already at risk of closing because they had virtually no water for patients to drink or to clean their facilities with.
It was an urgent situation – one that would necessitate immediate action.
Our field team got to work immediately, combining its resources with the small NGO's to repair the hand pump.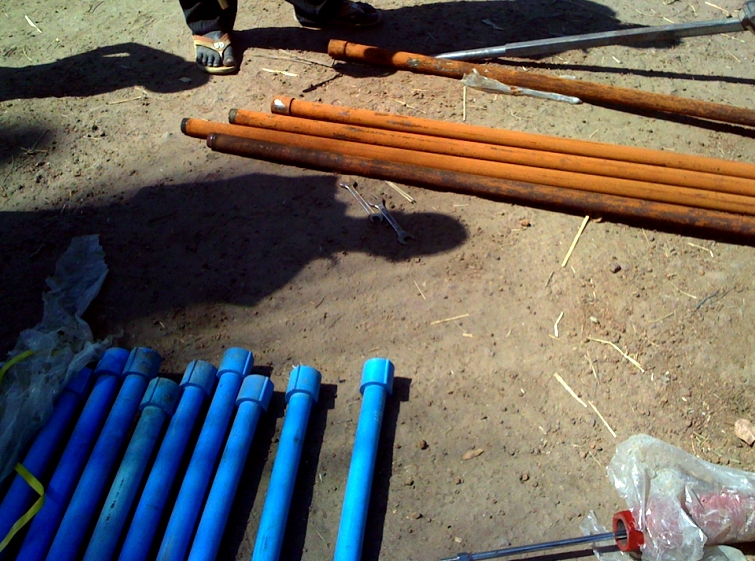 As you can see in the above image, the pipes were extremely damaged and rusted badly. In many areas of South Sudan, water has an extremely high iron content, leading pipes to degrade quickly.
Our plastic pipes allow for long-term sustainability, meaning the health clinic, the community of Abinajok and all the surrounding communities and people who visit will have a reliable source of clean water for years to come.
Thankfully, the new technology we use ensures that this won't happen in the future.