The School of Obakki is Now Open
March 13, 2014
It should come as little surprise that our field project managers tend to get close with the local people they work with or help – they usually see them on a nearly daily basis, working closely with them often to create change.
They recently befriended James and Deng, two young men who have been stopping by Jenna and Sandy's camp to help with odd jobs, whether that's cleaning motorcycles or unloading trucks. Apart from showing a lot of initiative when it comes to earning and saving up money, they have also shown a great deal of interest in becoming educated and learning English.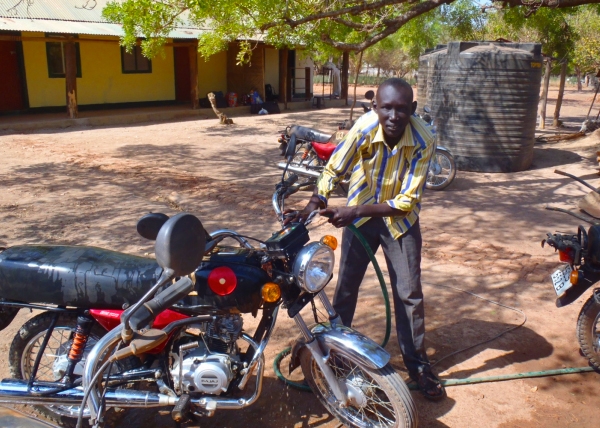 You might remember from last week's post that Jenna and Sandy have been learning Dinka – well, now they're returning the favour by setting up an English school of sorts for James and Deng, helping them learn numbers and basic vocabulary!

"We pulled out some scrap paper and pens and for a good hour or so we opened the School of Obakki," Sandy said in an email to us. "James, the oldest, asked to learn how to write numbers above 100. I think by the time I left him to go take a shower, he was up to 350!"
Both James and Deng have never been to school but James has helped Deng (the younger of the two) learn some English.
"Towards the end Deng was doing really well," Sandy said. "After he wrote 199, I asked him if he knows what number comes next and he said 'one hundred and ninety ten!' It was really sweet."
It's apparent that these two are motivated to develop themselves and better their communities!