Two warring communities search for peace
May 12, 2015
I think Abednego is getting annoyed. Every day I've been counting down the days until tomorrow's meeting and, judging by his nervousness, Abednego doesn't need my reminders.For 16 months, the communities of Mathiang and Pachong have been fighting, leading to dozens of unnecessary deaths. Because the Obakki Foundation's Country Director, Abednego, belongs to Pachong and is very well respected in his community, he is a prime target for these retaliation killings.

Recently, both communities agreed to meet and discuss peaceful alternatives to violence. This non-government peace and reconciliation meeting is the first of its kind to be held in South Sudan.
The meeting is tomorrow.
The "eye-for-an-eye" thinking that motivates revenge killings has been culturally ingrained for centuries. Only progressive leaders with an eye to the future can pave the way to peace. It requires an enormous amount of courage, acceptance and compassion to walk this road to forgiveness after so much loss.
The fact that these warring communities decided they've had enough fighting – have realized that they must become instruments of change and collectively use their power to turn things around – is remarkable.
Abednego will be speaking tomorrow. He has so much riding on this meeting, including his personal safety, as the entire country watches to see what happens. I hope the meeting goes well. I hope everyone is safe.
I hope.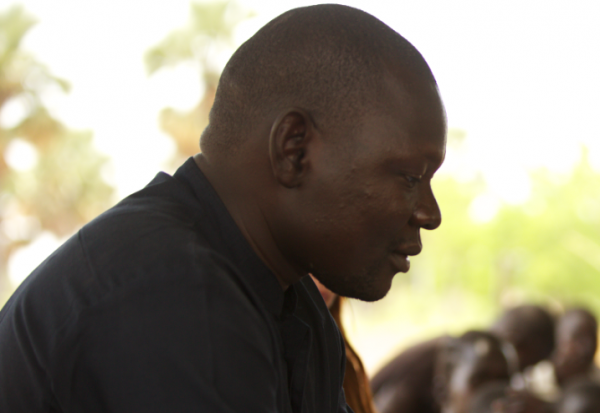 I hope this meeting is a catalyst for change in South Sudan.

— Treana Peake, Founder, Obakki Foundation