Most of our drilling projects are planned out far in advance, but other times we're presented with emergency applications. To me, every application is an emergency, but the village of Ronga is definitely one of the most desperate.
Rumbek is the major hub for the work we do. Ronga sits in Rumbek East on the border with Rumbek Center. Unfortunately, these two counties have been engaged in retaliation killings for months, with Ronga caught in the middle.
To access water, women and children must walk for hours to reach military barracks or cross the border where water is only 30 minutes away. Being out in the open in a conflict zone puts the most vulnerable at the greatest risk. Physical and sexual assaults of every kind occur on a regular basis.
I'm visiting Ronga today to assess the situation for myself.
I arrive and sit with these women and children, listening to their stories. It's easy to put myself in the shoes of these women – they only want to protect and care for their children – yet they are helpless in the face of such brutal violence. The burden they carry is enormous and it shows in their faces, voices, how they carry themselves…it bears down on them.
In every child I see my own daughter or son. Not having access to water is one thing. Being attacked while trying to obtain it brings a whole new level of pain to my heart. Their eyes reveal a pain that has been seared into their souls. Nobody deserves to be subjected to such brutality, certainly not these children, and yet they continue to go back out there, day after day, without ever complaining. They accept it because they have no choice.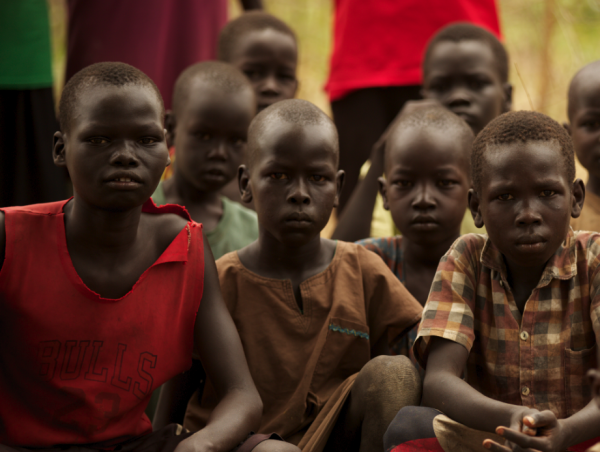 Today I decide to give these kids a choice. To give the mothers back their dignity and security. I promise we will help them. On this matter, I have no choice. There are some situations that – once you have seen them – you just can't walk away and do nothing.

This is one of those times.
As we leave the village, I lock eyes with a young boy. He's 6 or 7 years old, but I know he's endured enough pain for three lifetimes. We hold each other's gaze for a few moments that feel like days. And then I notice his shirt. And in this moment I recognize the colour of our next scarf campaign. It will be for Ronga and it will be for him.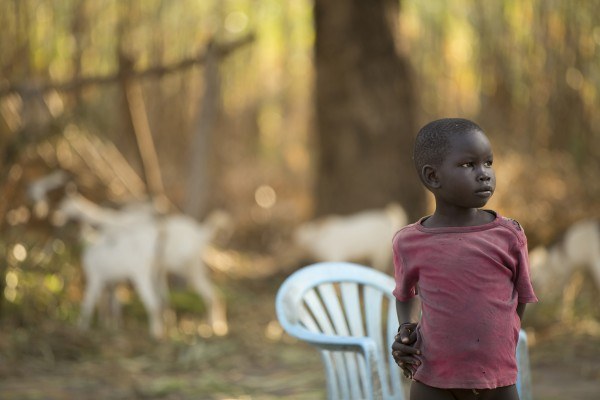 Buy your ORCHID scarf today and bring water and security to the people of Ronga, particularly those who are the most vulnerable, fragile and in need.

He is like the vibrant flower found in a barren field.