Finding water is an arduous journey
February 18, 2014
As the ongoing water crisis affects hundreds of thousands across the nation, communities without a nearby water source have been forced to trek to find water, sometimes for hours on end.
While jerry cans don't look particularly heavy at first glance when seeing them from afar in a picture, anyone who's ever lifted a full jerry can can personally attest to how excruciatingly heavy it is.
Those that go to fetch the water (usually women and children) try to lessen the strain on their heads by creating doughnut-shaped barriers between their heads and the cans, usually made of scrap cloth material.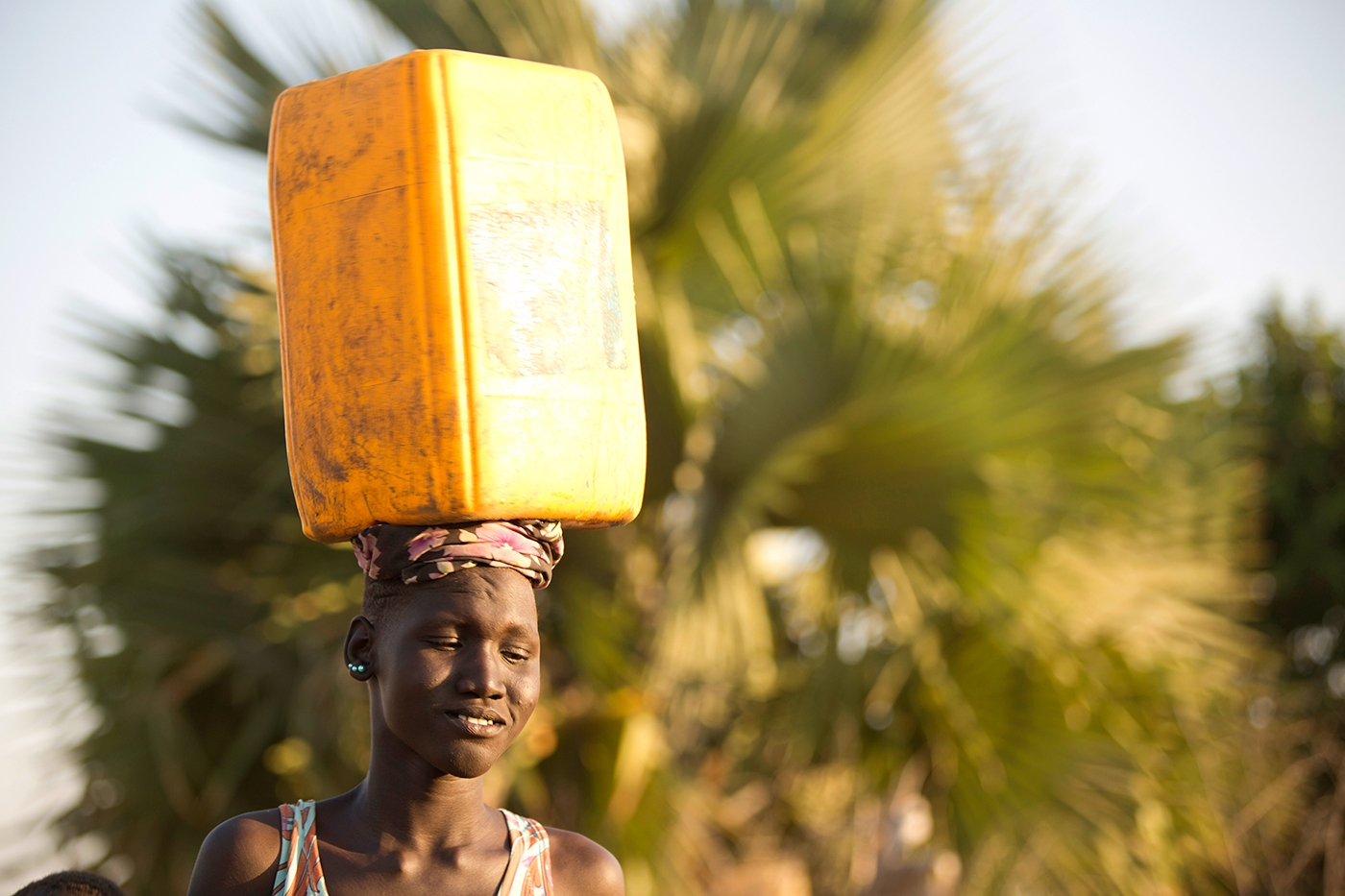 With this slight padding in place, women and children (who ironically are at the greatest disadvantage in terms of strength in the malnourished region) then carry the jerry cans to the nearest water source. If the water source is a swamp (as it was for Malith before we drilled a water well for them) or a hand-dug well, they lower the can down, attempting to capture as much water in the can as possible. If it is a hand pump, they must pump again and again and again (our field team in South Sudan says it's unbelievably exhausting) until they can fill their can. Then, of course, they must make the long trip home, this time with an achingly heavy can atop their head.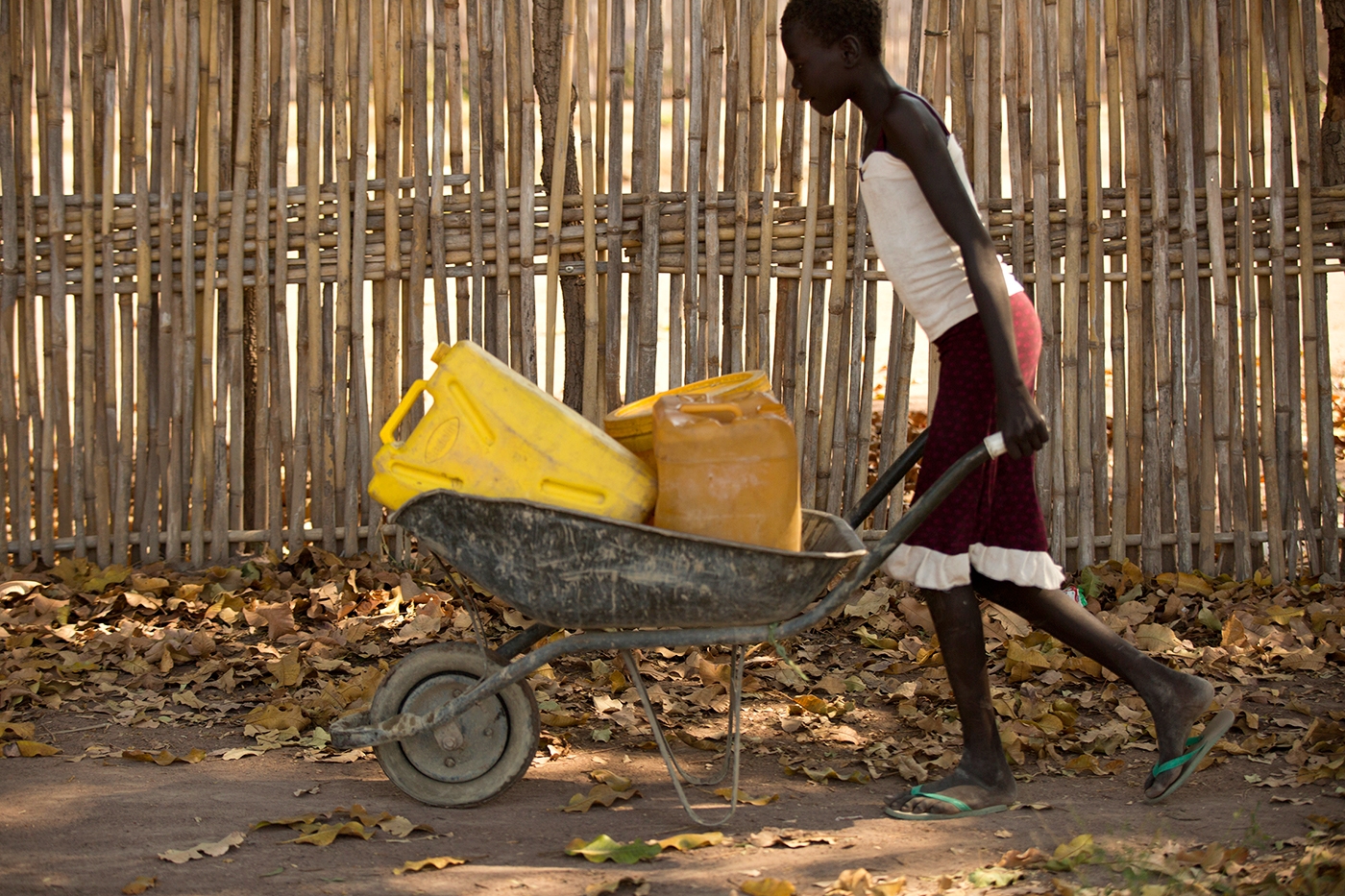 By giving a clean water source to communities right in or near their villages, we can ensure that this long trek is enormously reduced, if not entirely eliminated.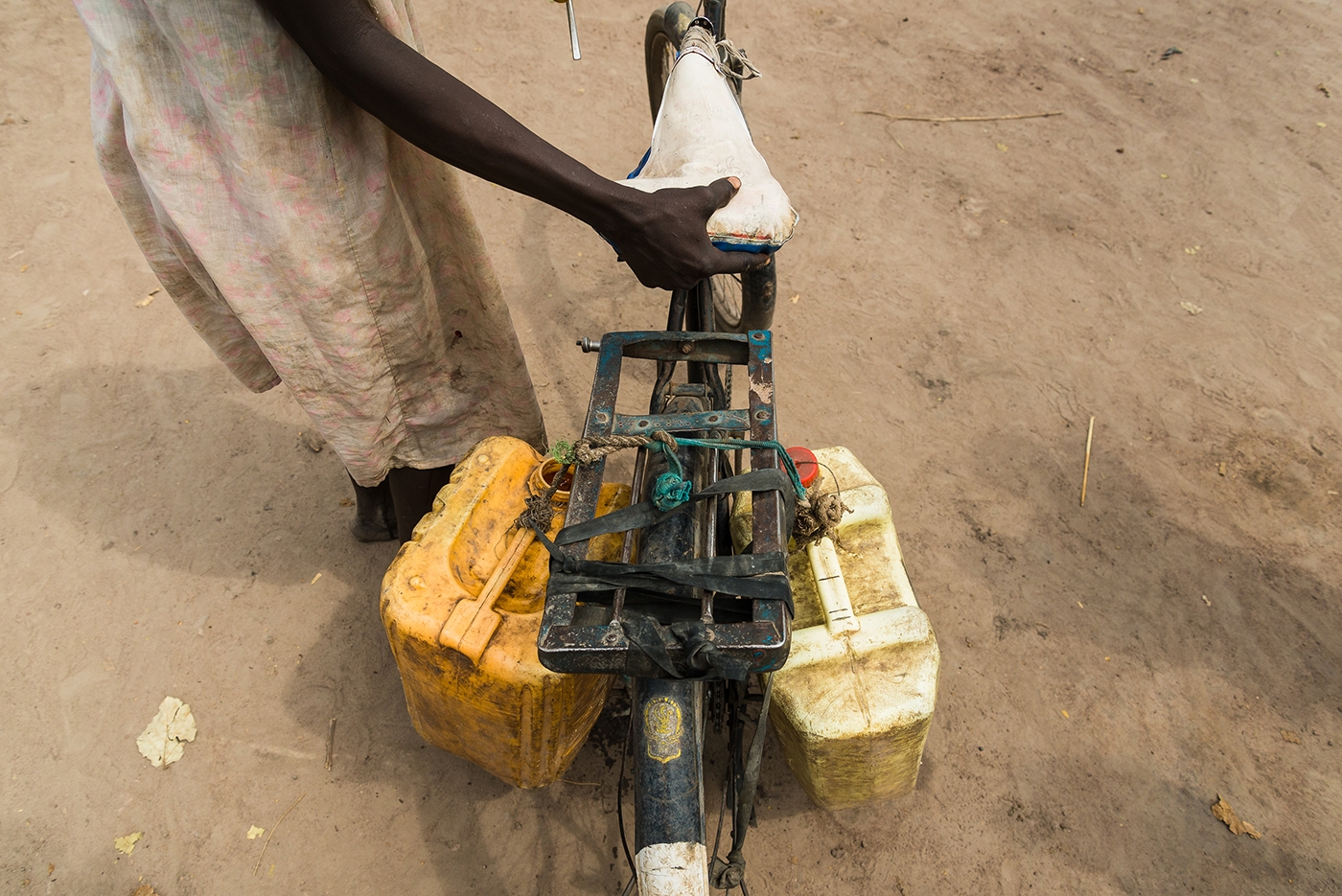 With water nearby, children can go to school rather than finding water, women can tend to the betterment of their village by staying nearby and families can come together to enjoy each other's company and focus on developing other initiatives.
Help us eliminate these treks for water.